The Management team consists of highly competent professionals with more than 20 years diverse experience in the Pharmaceuticals and Health sector who are passionately dedicated for the steering of the organization towards its success.
B. Rathina Kumar
Executive Director
Dr.J.D.Alexander
Executive Director
Mr. B. Rathina Kumar is the Executive Director of Medzone Pharmaceuticals Pvt Ltd. He is a graduate in Mechanical Engineering and post graduate in Environmental Engineering from Nanyang Technological University, Singapore. He also did his Executive Master in Business Administration from SP Jain Centre of Management, Singapore specializing Operations and Finance. He was the overall topper in his batch.

He has 20 years experience out of which 17 years experience in Singapore at various companies in the Senior Management position. He is well versed with Pharma manufacturing processes, system development, clean room procedures, validations protocols, ISO quality certification process, USFDA procedures. His management expertise helped him to contribute in Corporate Strategic planning, Cost reduction programs, ERP implementation, Lean manufacturing etc. He has also worked as Management and Engineering consultant for many companies.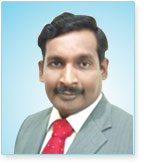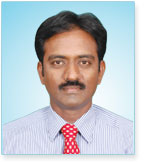 Dr. J.D.Alexander Jesudasan is the Executive Director of Medzone Pharmaceuticals Pvt Ltd and holds a degree in Indigenous system of medicine from Madurai Kamaraj university. He started his professional career as a consultant in Indigenous system of Medicine and in Herbal Drug Development research and development.

He worked as a Technical consultant focused on desk research in Herbal Nuetraceuticals, oral chelating agents and metal toxicity for Pharmaceutical companies. He also worked as consultant for few companies managing pharmaceutical Research and Development and conducted clinical trial management. He was holding top position in Pharmaceutical companies where he applied his expertise in formulation, material procurement, project management and pharma marketing.